Character Pack Overview
The Character Pack contains ready-to-use Characters and motions. The content of the casual character is described here.
Download
The Character Pack can be downloaded at http://packages.golaem.com#characterPack

Installation
Check the Character Pack Installation Guide
Content

Examples of production having used the Character Pack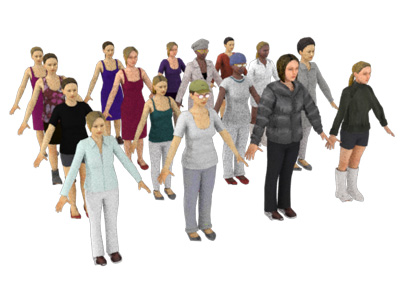 Preview of the Sample Crowd Man and Crowd Woman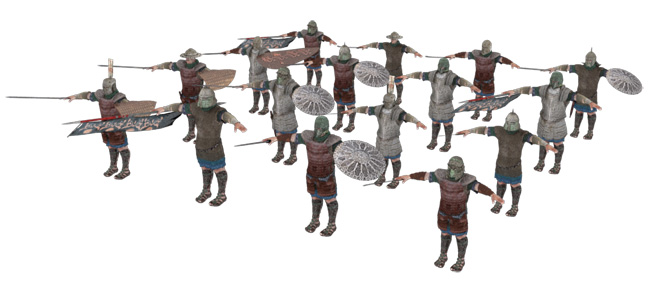 Preview of the Fortress Soldier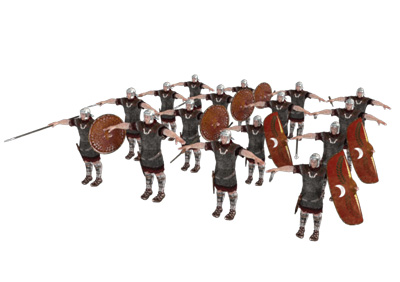 Preview of the Horse & Rider and Roman Soldier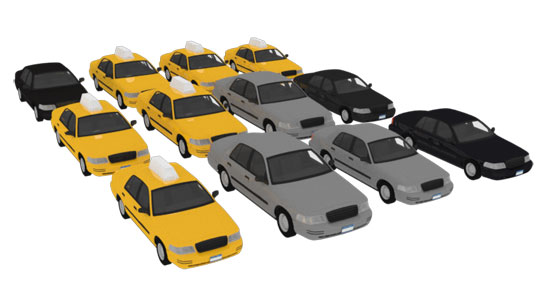 Preview of the Car character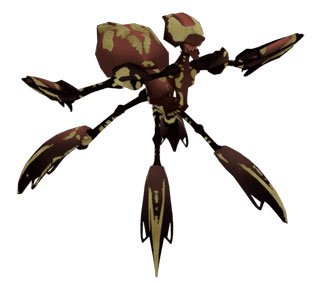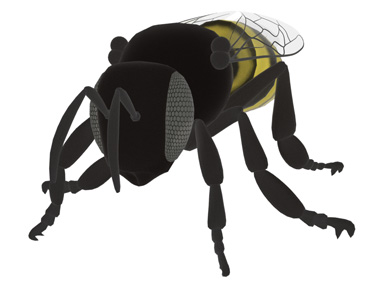 Preview of the Arachnid and Bee characters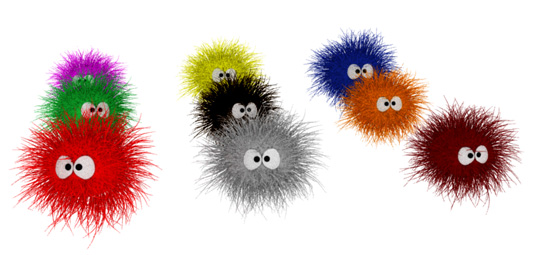 Preview of the Soot Sprite characters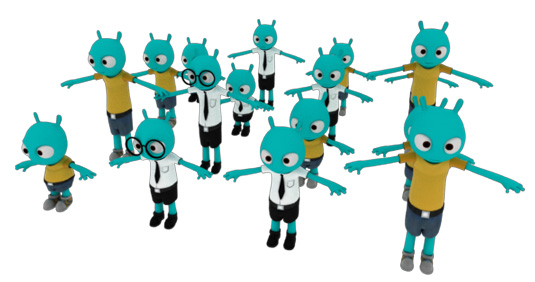 Preview of the Toon character
Scenes
The Samples Pack contains several ready-to-render scenes:
DEMO_stadium.ma
a stadium scene with a mexican wave
DEMO_cityLocomotion.ma
a city scene with characters avoiding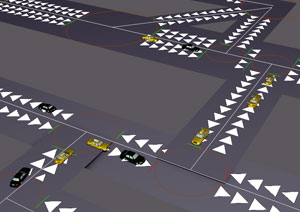 DEMO_cityTraffic.ma
a scene with traffic simulation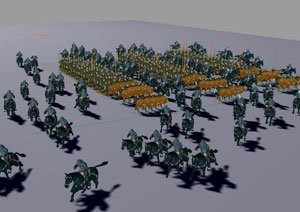 DEMO_chargingArmy.ma
a scene using CHOPS for horses + soldiers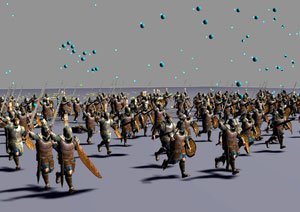 DEMO_catapulAttack.ma
a scene with characters emission & physics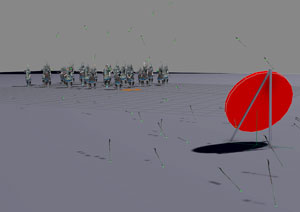 DEMO_targetArchery.ma
a scene with archers firing arrows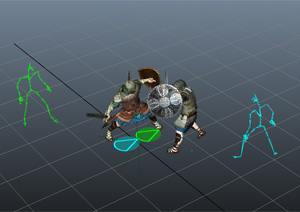 DEMO_closeCombatChoreography.ma
a synced close combat scene
DEMO_cavalryGallop.ma
a scene using the soldier and horse asset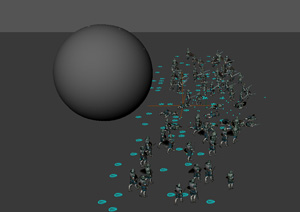 DEMO_physicsExplosion.ma
a scene demonstrating physics behaviors
DEMO_flyingSaucerDrag.ma
a scene with a physics attraction example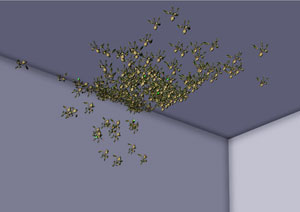 DEMO_crawlingInsects.ma
showing how to simulate characters on walls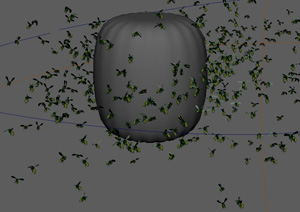 DEMO_beeFlocking.ma
a scene which demonstrate flocking behaviors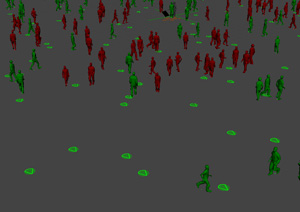 DEMO_virusSpread.ma
a scene which demonstrate Channel Operators
FEAT_additiveAnimation.ma
a scene which explains animation layers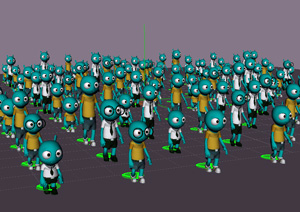 FEAT_skeletonOverrides.ma
showing how to create morphological diversity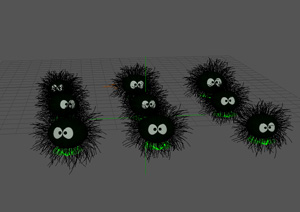 FEAT_skinnedFur.ma
showing how to handle and artistically control fur
Using the Character Pack Character
The way to build a scene using the Golaem Crowd Character Pack is described in the Quickstart
CUSTOMIZING THE CHARACTER PACK
The Character Pack can be customized to match your production needs, see here.
Using the Sample Scenes
Sample scenes are located in the scenes/ directory of the Samples Pack installation directory.
See Using the Sample Scenes to know how to configure the sample scenes for your own renderer.