Golaem Crowd 2.2, supporting Solid Angle's Arnold
Golaem releases Golaem Crowd 2.2, facilitating distributed rendering and supporting Solid Angle's Arnold. 
Arnold support
Procedural rendering is now available for Solid Angle's Arnold, hence enabling lightning fast rendering and simulation independant geometry and shaders diversity. 
Golaem Crowd was used together with Arnold by Mikros Image Montréal for the feature film "Astérix and Obélix: God Save Britannia" to create stadium spectators, village inhabitants, walking armies, flying romans, and even knocked-out ones!
Easier deployment for farm rendering
Golaem Crowd 2.2 introduces Golaem Crowd Render, encapsulating all Golaem Crowd rendering proxies in a single installation package for easier deployment on render farms.
Procedural rendering plugins and proxies are still free to use on an unlimited number of rendering nodes. 
Procedural Shaders & Multitexture
Golaem Crowd 2.2 includes new procedural shaders for automatic diversity generation in crowds. They are available for Arnold, Mental Ray, Renderman and V-Ray.
All procedural rendering plugins have also been enhanced to support multitexture, opening the way to sophisticated texture variations in crowds.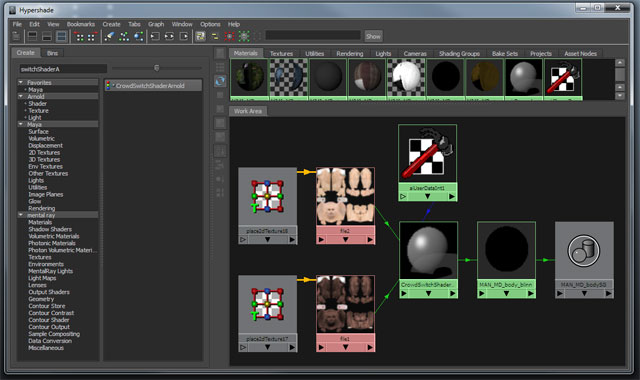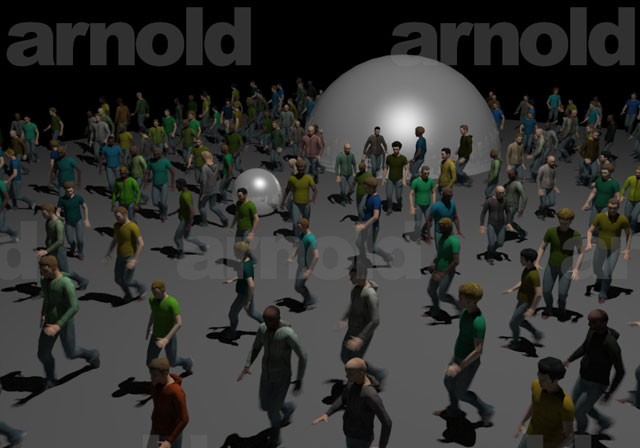 For more information about Golaem Crowd: