Golaem Academy: Find your way through the crowd!
Get Inspired!
Want to know what life as a crowd artist looks like? Read trough our Story of a Crowd Artist article series
Train Yourself For Free With Golaem Academy!
After the success of the first Golaem Academy, we are back!
In the meantime, we have seen many studios build their crowd department. We have also seen existing crowd department getting bigger and bigger. Crowd artists are more wanted than ever.
Several artists from the first Golaem Academy are now working in crowds. Golaem wants to give you the same opportunity with this new Golaem Academy session!
What's in Golaem Academy?
5 training sessions
Golaem Academy Project assignment
Review of your assignment by the Golaem team
Endorsement on the Golaem Artists page if your project is selected for the Golaem Academy reel
What do I need to enroll?
Have access to a computer with an internet connection and running Maya for the assignment
No money, it's FREE!
Fill in the form on this page
They got a job in Crowds after Golaem Academy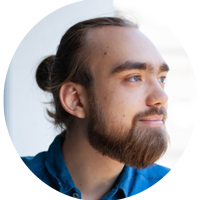 Alexis Charroin
Crowd Artist
Mikros MPC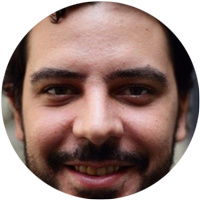 Adriano Sanna
Crowd TD
Skydance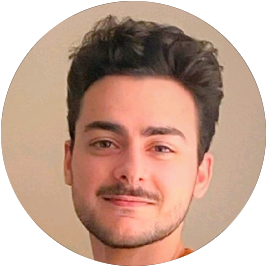 Vincent Rigaud
Crowd Artist
Mikros Animation
Detailed Training Program
Quickstart / Stadium
Tuesday, May 10th
9am - 1pm PT / 6pm - 10pm CET
Join
Golaem Academy Introduction
Golaem Basics (Installation & Quickstart)
Populating a Stadium
Simulating a Mexican Wave (Behaviors / Triggers Basics)
Rendering / Layout Workflow
Armies Walking In Formation
Thursday, May 12th
6pm - 10pm CET / 9am - 1pm PT
Using Custom characters with Golaem
Navigation and Locomotion Basics with Armies
Exploding Soldiers, Archers and Flocking
Monday, May 16th
9am - 1pm PT / 6pm - 10pm CET
Exploding some soldiers (showing Physics Simulation)
Archers (using Emit behaviors and Physics Simulation)
Flocking (recreating the Hand Of Bat shot from Dracula Untold)
City Simulation
Wednesday, May 18th
9am - 1pm PT / 6pm - 10pm CET
Pedestrians simulation in a city environment
Traffic Simulation
Link between pedestrians & Traffic (using ChOps / Perception)
Bonus Session: Golaem Engine
Tuesday, May 31st
9am - 11am PT / 6pm - 8pm CET
Golaem Engine
Golaem in Unreal Engine
From May 19th
to June 2nd
Work when you can on your Golaem Academy Project
Sunday, June 5th, 11:59pm PT
Monday, June 6th, 9am CET
Deadline for sending rendered projects
Golaem Mixer
Wednesday, June 8th
9am - 12pm PT / 6pm - 9pm CET
Tutorials on What's New in Golaem 8
Golaem Academy Projects Review
Overview of currently opened job offers
Q&A
Question?
Contact us here