Dracula, Framestore unleashes the monster in their crowd pipeline
Framestore helped Gary Shore to tell an unusual Dracula story. With 80+ shots, crowds were an important part of the story and Framestore made an extensive use of Golaem Crowd to turn 120 extras in armour into 10 000.
A successful collaboration
Ben Lambert, CG Supervisor at Framestore, tells the genesis of this collaboration: "We hadn't done crowds for a while, so there was a nice blank canvas element to it. We knew the final output would have to feed into fMob, our proprietary crowd tool, and be rendered in Arnold, but the front end of actually making the crowds was open. It was fun to be able to evaluate different crowd software and start staging shots. Having worked with it already on commercials we decided to use Golaem."
He continues: "We had a really close relationship with them throughout the show. With that software support and the ease of use that comes from the software being embedded inside Maya, artists could be trained up very quickly. Our R&D team integrated it into the interface of fMob and artists from different disciplines such as layouts, environments and animation could learn it and be running shots within a week or two."
Building the Turkish army
In some scenes, Framestore had to turn 120 costumed extras into 10,000. They created 5 types of soldiers with various props using cyber scans and used their own motion capture studio to get various marching, fighting and retreating motions. These data were then imputed into Golaem Crowd to layout and simulate the army.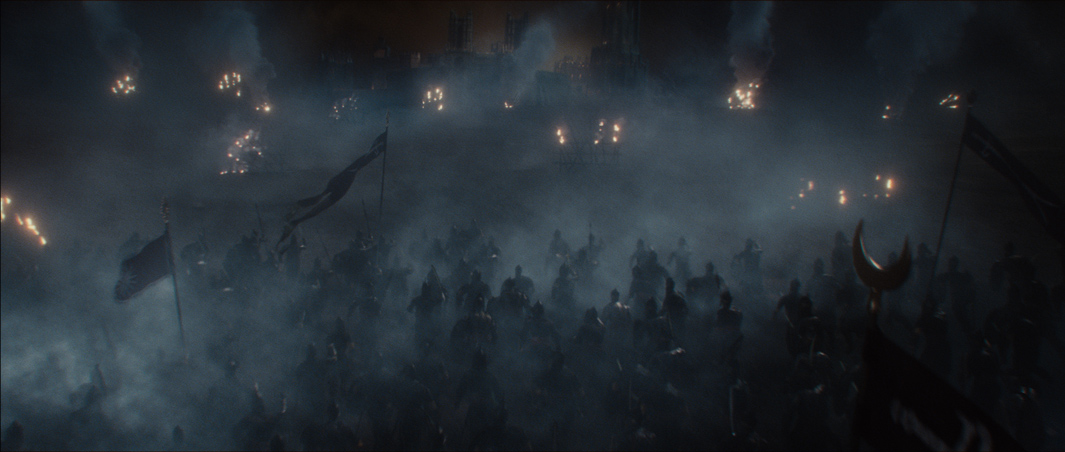 Christian Manz, Overall VFX Supervisor, explains "Due to the limitations placed on us during the shoot – the number of stunt performers and extras varied from day to day – we ended up with digital soldiers much closer to camera than planned. In a couple of shots the bat flock rides through the entire army tossing soldiers and props into the air. Though we filmed blue screen elements for these, the shots ended up entirely digital which speaks volumes of amazing team we had!"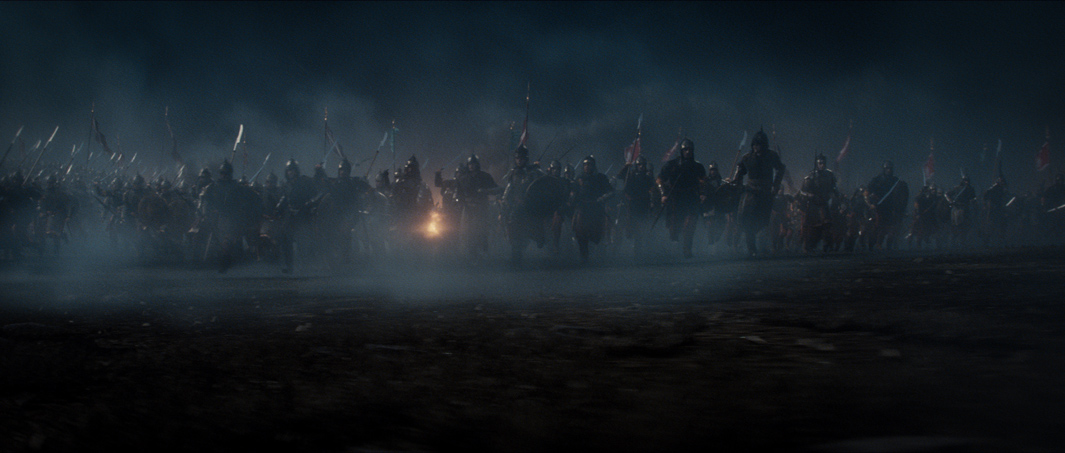 The hand of bats
In one signature shot, Framestore simulated a huge flock of bats flying through 10 000 Golaem CG soldiers on which Golaem Crowd performs physics simulation, thanks to the Bullet engine integration. As the other shots, this one started off on set with only 120 men in armour.
"We shot four cranes at the corners of the quarry and a Spyder cam that could zip across and follow the army," explains Christian, "but later, as we became more confident in our CG soldiers and the shots became more complicated we replaced more and more, to the point where 90% of it was replaced with CG." The live-action soldiers generally fill the foreground in close-up shots, while the CG crowds fill out the rest of the Turkish horde.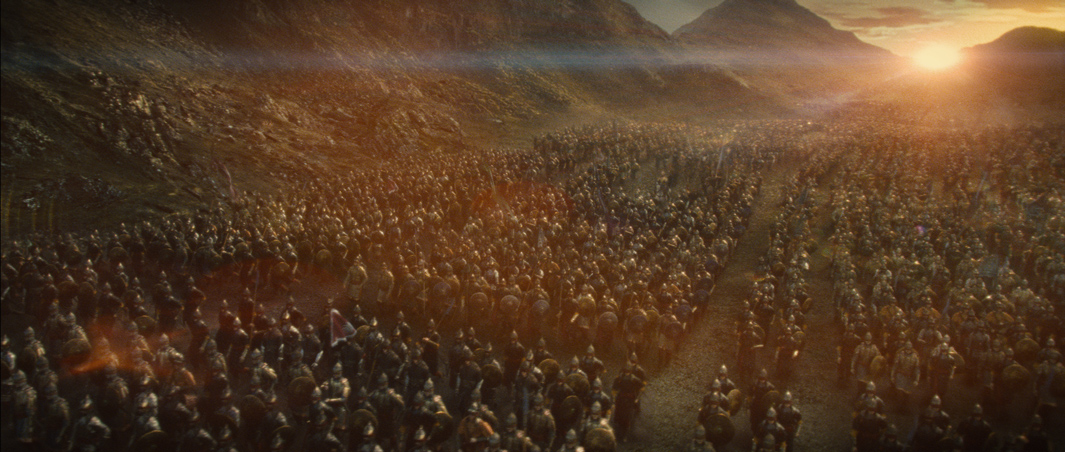 "The larger scale shots with crowd behaviour changes that Montreal did really pushed Golaem's functionality at the time, so it's great to have helped improve it and it's a good base for us to build upon in the future. It was a fun process and once we saw the first crowd renders of them all marching, with the flags and their armour glistening in the sun, it was really encouraging to see the route we took worked," says Ben.
All the Golaem team also loved to work with you guys, and we are really proud of the results. We actually enjoyed it so much that we hired one of the 5 crowd artists, Sallu Kazi, as our support specialist!
Learn more: