Golaem Crowd 2.5 is coming
Golaem announces Golaem Crowd 2.5 at Siggraph Anaheim, bringing Maya 2014 support, as well as tools to create crowds of trees, cars, ships...

Use Golaem Crowd for everything
Golaem Crowd 2.5 allows artists to place and animate more than skinned characters. Golaem Crowd can now instantiate any rigid shape object (trees, cars, ships...) with an interactive viewport preview and customizable visual and animation diversity.  Artists can now  populate the whole shot environment using the same powerful tools.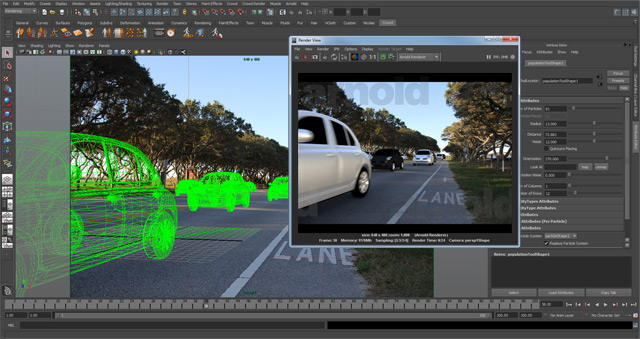 Maya 2014 Support
Golaem Crowd now supports the new major version of Maya, for Windows and Linux 64bit. The free rendering plugins have also been updated to match last versions of the major renderers (Mental Ray, V-Ray, Arnold, Renderman and 3Delight)
Game Of Thrones, Warm Bodies, Asterix and lots of sport commercials
Golaem Crowd has been used by Pixomondo for Game Of Thrones, season 3 and by Look Effects, to create the Boneys from Warm Bodies. 
Last but not least, it has also been used by several shops together with the free, ready-to-use Golaem Crowd Character Pack to create stadium/audience commercials in no time.
For more information about Golaem Crowd: