Golaem receives an Engineering Emmy Award
Golaem is honored to announce that it has been awarded an Engineering Emmy® Award by the Television Academy.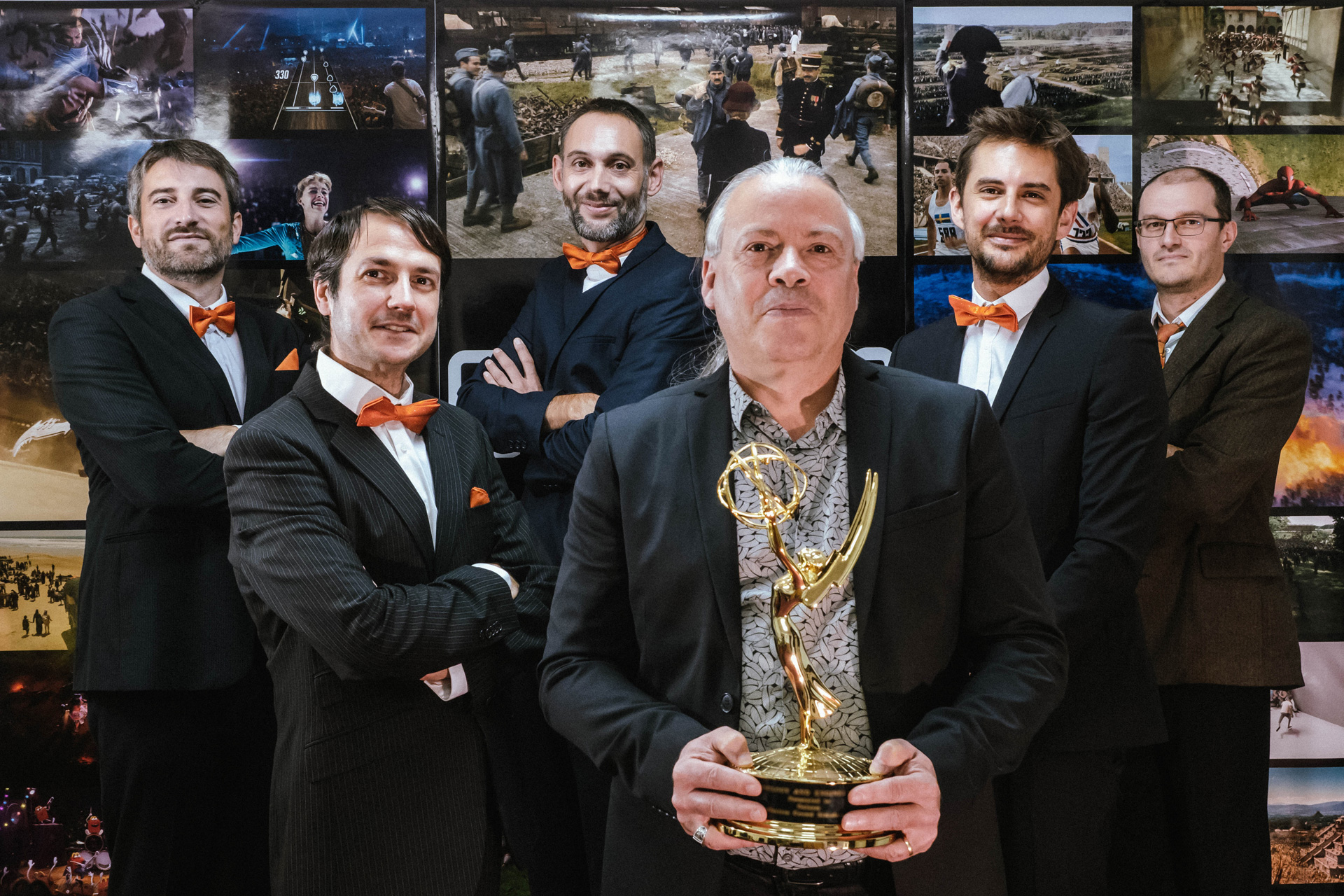 From its first usage in Pan Am and Once Upon a Time TV Shows by Zoic Studio to The Walking Dead, Game Of Thrones and more recently Lovecraft Country, Golaem has accompanied the rise of visual effects and especially crowds creation in TV Shows. Golaem products have been recognized as having enabled creators to deliver their vision at best while respecting budgets and deadlines.
Golaem Crowd gives artists the power to generate and animate a large number of characters with various styles and morphologies thanks to advanced behavior building blocks such as procedural animation, path-planning and navigation as well as physics, hair/fur and cloth simulation.
Golaem Layout enables our users to easily retake or layout a scene just by moving characters on the fly with the help of procedural tools adapting their feet to the ground or adding variety in their appearance and animation. With Golaem Layout, artists always get the last word as they can choose any time a custom appearance for a character or manually retake the animation.
Stéphane Donikian, Golaem CEO, reacts: "Receiving this Engineering Emmy Award is a great honor, as it acknowledges once again the contribution Golaem made for the Television industry.  2021 was a very special year for Golaem, and not only because of Covid. We recently celebrated Golaem Crowd's 10 year anniversary, and we have the Golaem 8 release coming, which is the foundation for a whole new terrain of application for Golaem tools. I am thrilled to see creators delivering even more spectacular and immersive experiences with the help of Golaem tools".
The Golaem Team will be accepting the Emmy Award during the 73rd Engineering Emmy Awards ceremony on Thursday, October 21st, 2021.
Learn more:
About Golaem
Golaem products help artists to populate TV shows, films and game cinematics in minutes by procedurally animating thousands of characters with advanced behaviors, in real-time and with complete artistic control.
Golaem tools are used on all kinds of projects from the smallest to most ambitious ones and have been widely acclaimed as an enabler to reach director's creative vision on a really competitive time and production budget.