Story of a Crowd Artist: Dan Warom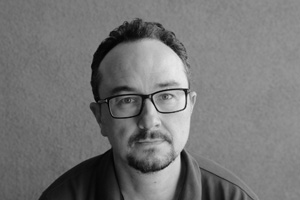 Dan Warom is a CG Supervisor with a long experience as Crowd TD. He has work in some of the best studios where he implemented crowd pipelines allowing him and his teams to create tons of crowd shots with an incredible productivity. Today, he shares his story and experience with us.
How did you become a crowd artist?
While I'd studied animation, I actually got my start in features as an FX TD. I was working at a company called Asylum when I was asked whether I had any Massive knowledge as that was the next project available to me. I figured how hard could it be so I replied "I'll give it a shot!", a paycheck is a paycheck.  So I guess I got into crowds because of cold hard cash!  As it happened, after my first Massive project, the main crowd TD left and it was just me and very much a trial by fire to get more skilled.  From that point on I was able to merge my animation training along with my FXTD experience to become a better crowd TD. Some 14 years later and here we are!
Could you share a few projects you have worked on? (if not mentioned in previous question)
There have been a few for sure, I have been very fortunate to have had the opportunity to work with some great teams on some fantastic projects but the few that stand out to me are; 300 : Rise of An Empire, simply because this was my first supervisory role where I was able to help build the crowd pipeline my way.  World War Z because well, Zombies and experiencing a completely new way of approaching crowds through MPC's ALICE. Kung Pu Panda 2 was an incredible opportunity to develop agents that had far more complexity than previous builds so they could be both procedural or "keyframed" in Massive. Finally I'd have to say that last years Run The Jewels music video was a genuinely fun project to be involved in, from concept through to execution with Golaem crowds playing a fundamental role in the aesthetic.
Given your experience in crowds, which trends have you seen emerge over time, and how do you see the future for crowds?
Well I'll always have a soft spot for Massive, it truly is an incredible piece of software that achieved so much and its sad that over the years its userbase has dwindled to a trickle. But that has very much been born out of a re-evaluation of what crowd tools need to accommodate in our industry. We need less standalone software, less black boxes, more extendability and better cross renderer support, something that almost all the big crowd tools now have. USD has taken flight and its brilliant to see Golaem and others support that natively now, meaning our pipelines can be a little more nimble in how we organize and render our simulation data.  I think we'll of course see far more ML influence on crowd simulation, motion capture cleanup and retargeting and even just data capture itself, some of the work that Ubisoft has been doing in this space has yielded incredible results. 
How did the Covid crisis affect film production and the way you are going to work with crowds?
I think there was a initial global impact of all production going on hold.  We saw a lot of studio's explore new avenues for crowds in the realtime and broadcast space which yielded a variety of results.  I think as a discipline in realtime there's still some work to do which is why ultimately those results were only used sparingly but it was exciting to see how the realtime crowd solutions developed.  Now we're seeing more productions go live and with social distancing and rules to protect talent, there is a renewed interest in effective, photoreal crowd solutions in all areas of our industry.  Fortunately with a wealth of training materials and tools to choose from, being a crowd td is a pretty exciting role to be in these days!
Would you recommend CG artists to get in crowds? How? Which skills should they develop?
Its really a question of whether you aim to be X artist with crowd skills or a crowd TD since they're both very different disciplines.  In my experience, a great crowd td is a generalist who has a robust set of skills in all cg disciplines from modelling to comp.  There's optimisations at every step of the process that you'll need to get the best looking crowds in the most efficient manner. Even with renderers being as fast as they are, you still need to have optimized crowd assets to get the best iterative results.  At the very least, you need to have a base understanding of animation, motion capture and ultimately crowd tools.  Animation and motion capture because you need motion to drive your characters and the crowd tools to complete the simulation.  Tertiary skills like rigid body simulation for ragdolls, cloth simulation and complex navigational logic will come with experience but most software contains initial tools to get you started.  Familiarise yourself with Motion Editing, you can save a lot of simulation time by creating the vignettes you need manually rather than trying to chain actions together in crowd tools.  Crowds for simulation, always – I learned that the hard way with a restaurant full of talking animals.
Would you have some advice for people wanting to create a demoreel in order to be hired as crowd td?
First of all, remember the whole reason to have a demo reel is to showcase your best work. Not all your work.  So keep it brief and containing your best shots.  There's a bunch of typical biped crowd scenario's you can pick from, the classic army face off, the army charge, stadiums, city life or flocking.  If your doing large scenes, make sure to include some ground level camera's, you want to showcase individual behavior as well as large group behavior, these are crowds of "things" after all.  If you're a generalist, it might be good to include some turntables of crowd characters you have been involved in developing, whether that be one step of the asset pipeline to all of it.  Research tools offered by TD's or schools like CAVE Academy, they have lookdev templates that will enhance the look of your asset turntables, a Macbeth chart and shiny balls go a long way.  Run turntables of interesting motion clips you have created and show them in context with a crowd simulation. For the more technically oriented you can take your cues from rigging showreels, if you have developed some cool looking logic that reads better in viewport w/ paths and navigation visible, then show it, a showreel breakdown can provide context to this stuff. Finally, something I've done for a while now is put a brief description either of role or work done at the bottom of frame, it helps people understand what your contribution was.
Learn more
Want to become a Crowd Artist like Dan? Download Golaem PLE & start training yourself with our Youtube Channel