Story of a Crowd Artist: Tristan Saindon
Tristan Saindon trained himself as a crowd artist at L'Atelier Animation to help with the production of the recently released Fireheart animation movie. For a first try in crowds, this is a big success, as we have been astonished by the life in the streets of the movie.  Today, he shares his story and insights with us.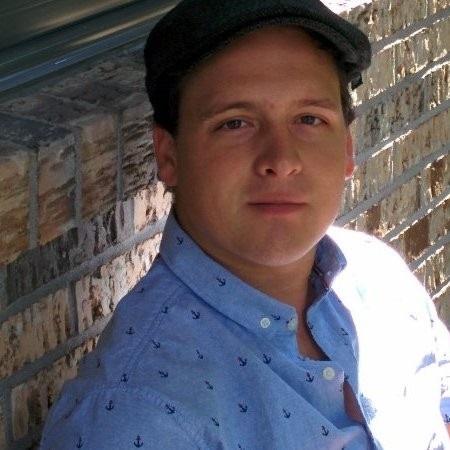 How did you become a Crowd Artist?
Short answer, by necessity. To be more precise, I came in at l'Atelier animation with no experience in the industry with an opportunity as a wrangler. I did that for a while and at one point, my employer needed a crowd artist.  The show had already been in motion for some time and they had trouble finding someone. So I took a chance and said that I would be willing to step in as their crowd artist if they would let me learn to be one with them. This is how it started.
Could you share a few projects you have worked on?
For now, the only one that I can talk about is Fireheart. The story of a young woman in New York City who wished to be a firefighter in 1930, where women were not able to.  Very good movie, and really challenging to do. As a first challenge, it was a good one. The crowd was not implemented yet in the pipe at l'Atelier Animation so a dev had to first step up to help me in the process.  Julien Buisseret, was a key to the whole project, without him, I would not have been able to do so much. I then started my job and filled Times Square with thousands of characters walking on sidewalks, crossing the streets, waiting on the corner for the light to change, having to simulate traffic, trying to make the whole thing synergise. 
Given your experience in crowds, which trends have you seen emerge over time, and how do you see the future for crowds?
I think that all the movies or shows that are coming out right now try to beat each other in terms of wanting to leave an impression on the viewer so a way they go is to have more stuff. Either visual effects, bigger crowds, etc. So I think crowds actually have a bright future. I'm pretty sure the demand for crowd artists will go up even more then it is right now. 
How did the COVID crisis affect film production and the way you are going to work with crowds?
The experience I had was fine, doing the same job from a different place, that's pretty much it. Right now, the crowd department doesn't seem well established in the pipeline of a lot of studios and it feels like we are out of the loop sometimes. So working from home didn't really change anything for me.
Would you recommend CG artists to get in crowds? How? Which skills should they develop?
Yes, come and have fun with us. I can't speak for other programs since my experience is limited to Golaem, but it's easy to learn and to use, they have some great tutorials to learn by yourself as I did and there is a good community that helps each other. I know that when we had issues or questions regarding Golaem, their team was quick to help us.  
The best skill you should develop is logic and creativity. And this one is more important to me, but not necessary, try to be clean and precise with your work. It's easy with the Layout tool to get messy and if something is wrong in your graph, it will be easier to find it if everything is well labeled. 
Would you have some advice for people wanting to create a demo reel in order to be hired as Crowd TD?
Don't waste too much time on something grandiose with dynamic camera movement, gorgeous lighting and hyper realistic animation, show that you can use Golaem, try all their tools to get used to them. Studios right now are hiring and the more time you spend on your demo, the less you'll get working in the industry. You can spend 6 month full time and put out an incredible shot, but in reality you don't get that much time to do that when you work.
Anything else you would like to share?
I want to thank Golaem for the good times they provide me through their program every time I work. It's a lot of fun every day and it let's me push myself and try new things to get some amazing simulation. If you are interested in learning how to use the program, you can join their discord, they are pretty active there and there are a ton of artists helping each other and if you have any questions for them, reach out, they will help you if they can with whatever you need.