Story of a Crowd Artist: Yannick Cibin
We know Yannick Cibin for a long time, and he has kind of accompanied, and sometimes driven the evolution of Golaem, using it on more and more advanced shots, the peak so far being the incredible bees shot he did for Holmes & Watson, marking the start of 3D terrains usage in Golaem. Today, he shares his story with us.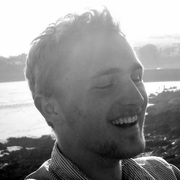 How did you become a Crowd Artist?
I started as a runner and then 3d generalist in a small company, which was a great way to start in the industry. I loved the variety it offered and the opportunity it gave me to dive into different aspects of 3d.
I really enjoyed programming in python, texturing, modelling; everything to be honest. But one thing that really got me was when we worked on War and Peace and I had create our first crowd shots. We had a visit from the golaem team to show us the software. At first I wasn't too taken by it, but as soon as I started using it I fell in love with the whole thing. Since then, anytime I got a Golaem project I got the biggest smile on my face.
Could you share a few projects you have worked on?
I have worked on War and peace, The Last Kingdom,  Holmes and Watson, Batman amongst others. My two favorite shows to date were War And Peace and Holmes and Watson as we had to develop lots of new skills and do a lot of R&D. I love it when we have to do something that isn't integrated or possible yet and we have to find a way to get there. 
Given your experience in crowds, which trends have you seen emerge over time, and how do you see the future for crowds?
I feel like crowds is still a very niche part of the industry. It's hard to find artists, and there is quite a bit of demand. I feel like, as I'm sure everyone is saying, AI will surely take over and help improve crowds. In my experience, what still requires a lot of effort in any crowd software I've used is to create realistic and smooth avoidance in tight quarters. I selfishly hope AI could help with this the future.
How did the COVID crisis affect film production and the way you are going to work with crowds?
Currently there is a lot of crowd work, due to the devastating consequences of Covid. Unfortunately large groups of people can't be filmed together, so using cg crowds can be a safe way of achieving this. I assume this will bring more awareness to the possibility of using cg crowds as an alternative.
Would you recommend CG artists to get in crowds? How? Which skills should they develop?
I would absolutely recommend it. To be honest, I would recommend playing with a crowd software of their choice and seeing if they like it. The chances are the first few weeks/months will be painful, so don't be scared to reach out to the community. Golaem Crowd support has been incredibly approachable and friendly with me and the many questions I have had for them.

In terms of skills, I personally love scripting for anything VFX. But just go for it and see how it feels and what you enjoy. When I decided to join the industry I was pretty scared that I would need to be both an artist/programming genius. Don't be intimidated by what you think you'll need to know coming in. This is generally a welcoming industry and as long as you come in with a good attitude and motivation to learn, people are likely to want to teach and support you. 
Would you have some advice for people wanting to create a demo reel in order to be hired as Crowd TD?
I'm going to be honest here. There isn't too much competition right now, as it's still quite niche. I think just set yourself a goal and try and achieve it. When I needed to learn flocking for Holmes and Watson, I created a pretty tight obstacle course and I kept learning and tweaking until I managed to make the bees follow it perfectly. You could try that. Otherwise if you can show that you can make agents go from standing to walking and back to standing without sliding feet, that would be a good start.
Anything else you would like to share?
Try things out. Don't be intimidated by the amount of options and steps available and ask for help when you need it. It's not always easy to get into the industry, but once your in things get easier. Crowds is currently a good way in as there is a lot of demand.