As a Crowd Artist, Krisztian Kinder worked on some of the most epic shots created with Golaem, either at Digic Pictures where he first met crowds, or later at Rodeo FX and Scanline VFX. Today, he shares some insights with us.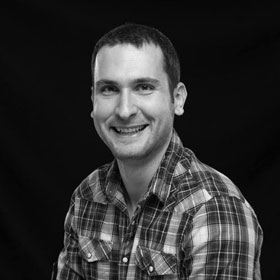 How did you become a Crowd Artist?
Originally, I started out as a Motion Capture Specialist in a Hungarian studio called Digic Pictures, which specializes in game cinematics such as for The Witcher or Call of Duty and is most well-known for the Assassin's Creed trailers. During the mocap shoots, I was recording and processing motion for crowd simulations and I liked it so much that I slowly got involved more and more in the crowd process. A few years later I got the opportunity to lead the Crowd team and completely transitioned to being a Crowd TD. Since last year I have been working in the VFX industry in Canada and I'm really enjoying the new challenges.
Could you share a few projects you have worked on?
Mostly game cinematic projects like the League of Legends and Rainbow Six Siege trailers, Assassins Creed Valhalla, Netflix's Love Death and Robots series and some of the recent VFX projects I can mention at this point are Chaos Walking (horse riders) and TV series, Lovecraft Country (Amazonian villager shots).
Given your experience in crowds, which trends have you seen emerge over time, and how do you see the future for crowds?
Crowds have become more and more important and with the increasing number of projects, tighter timelines and budget constraints, more tools have become available to create and visualize them. As productions speed up tremendously and require faster turnarounds, directors can now see and comment on crowd results at an early stage. Also, there are more options for advanced deformations and real-time engine visualization which will definitely become part of our toolset in the near future.
How did the COVID crisis affect film production and the way you are going to work with crowds?
Before COVID, there was already an increased demand for more crowd work but the pandemic has definitely boosted that demand due to social distancing and travel restrictions. Also, working from home changed the whole experience, as you are communicating with the team and production through virtual meetings.
Would you recommend CG artists to get in crowds? How? Which skills should they develop?
Creating crowds is awesome and versatile as you get to work and interact with most of the departments. You have to know and learn what to ask for so you can work efficiently and what to give further down the pipeline to make your life easier. You will definitely not get bored in the next ten years as there are so many awesome things to learn and not to mention all the cool upcoming projects to be part of!
Nowadays, on top of university courses, training materials and learning licenses (such as what Golaem offers) are easily accessible as well, so that would be a good start. 
Be observant of how things behave. Also have an attitude of trying to understand how things work under the hood: for example, a scripting language like Python is one of your best friends. I learned that the hard way. 
Would you have some advice for people wanting to create a demo reel in order to be hired as Crowd TD?
First of all, quality over quantity, a few scenes with references, with details of what you wanted to achieve, could tell much more.
Create a list of technical things that you have/want to show (asset ingest, brain creation, dynamics, cloth etc.) and if they work separately then create more complex scenes. Do not try to add everything if you cannot do them separately.
Choose your favorite crowd scenes from movies and try to recreate them as part of your reel, this will give you good reference and also some motivation.
Set achievable (!) goals and stick to them, do not fine-tune your reel forever without showing it to anyone, you can always work on it later, but at least you can get feedback and apply that.
Share your reel with professionals and colleagues on available channels and forums to get feedback and put you out there. When I was a university student, I sent around my showreel on LinkedIn and 10 years later when I came to work at Scanline, one of my colleagues welcomed me by writing that he remembered my name and my reel that I sent him back then... so people do remember :)
Anything else you would like to share?
Fun fact: so far, all the crowd artists that I've met or spoke with like to avoid crowded places... :D