Golaem, AMA Romania and Trinity College Dublin recently collaborated on the H2020 ICT 18 POPULATE project in order to explore new gameplays and their influence on players.
The
POPULATE
project combines a multi-device approach with 3D crowd generation and advanced behavior management. Using crowd generation and behavior management integrated in Unity, the prototype runs on smartphones and/or tablet devices using smart-glasses as controllers and head-ups display. The game was also used by the GV2 group of Trinity College Dublin to study the perception of gamers to ensure maximum enjoyment and interactivity within the game.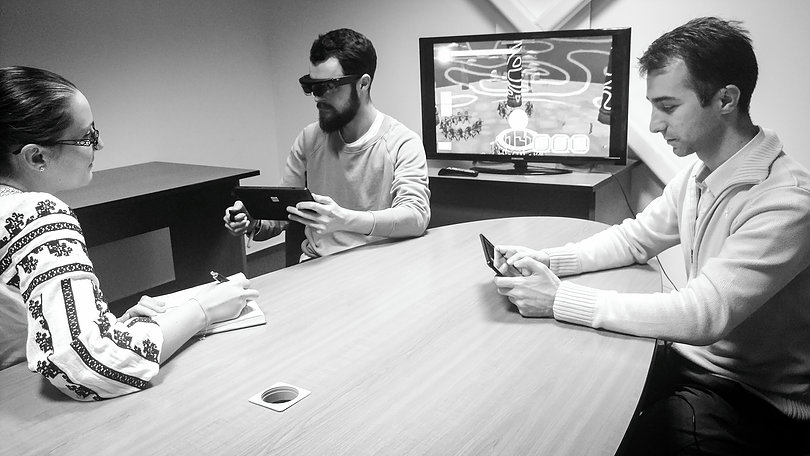 The game prototype is a 1 vs. 1 asymmetric multiplayer experience that offers radically different gameplay for the players. The Explorer (player 1) plays action adventure game while the Defender (player 2) plays a strategy game, where the Defender is in control of his own army. The common gameplay opposes the Defender, who can use the crowd characters, shoot and cast spells, to the Explorer who can only shoot and cast spells. The gameplay focuses on characters AI, making it the central feature of the game.
In order to help game designers generate a population of autonomous characters with just a few step, Golaem built a crowd simulation module for Unity. AMA's designers author populations using the native Unity tools for animation & path-finding/navigation controlled by Golaem behaviors and group navigation algorithms. 
The Golaem Asset Manager enables to easily add and control variety on characters appearance. This proves to be crucial for easily testing players reaction to various characters appearance during the GV2 group experimentations.
This Golaem Behavior Editor is a production tool for creating and managing a behavior graph by connecting multiple behaviors to complement the built-in elementary behaviors. The designed behaviors are then executed on a dedicated runtime C# plugin.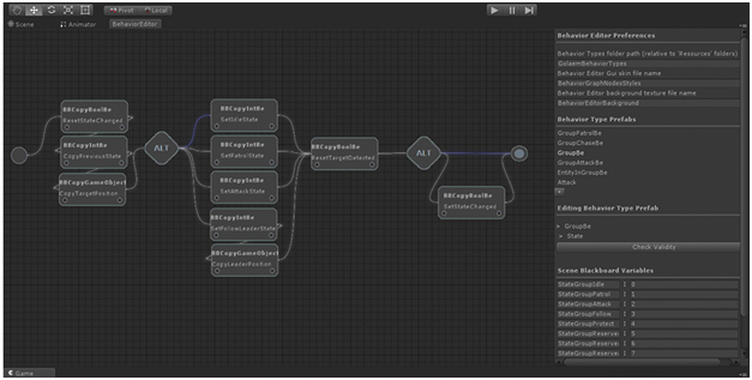 The Population Tool provides an easy way to place characters in the environment, handling the repartition of character types and avoiding obstacles. 
Last but not least, thanks to Golaem flexible group navigation algorithm, characters can react as a group in some situations and as a person in others.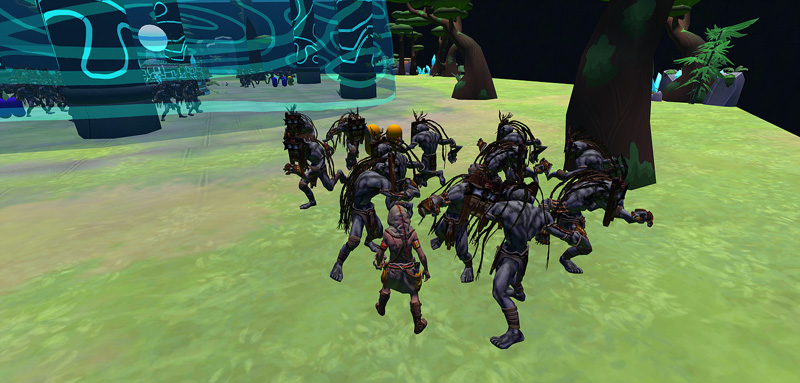 The Golaem for Unity plugin reduces time spent on designing levels involving autonomous characters, as well as generating diversity among these characters.
The current version of the plugin is a prototype, which needs to be improved based on users feedback.
Whether you have an interest in populating 3D worlds for games or for VR/AR, we would be interested to hear from you in order to gather your needs and make sure the final solution built in Unity meets your interests.



This project has received funding from the European Union's Horizon 2020 research and innovation programme under grant agreement No 644655