AOVs
As Golaem Crowd is tightly integrated with MtoA, most MtoA AOVs work natively with the Crowd Render Proxy. This page details the AOVs for which some configuration is required. 

Reference Render
notice: To set globally the AOV another workflow would be to plug the aiUtility directly inside the Default Shader slot of the aiAOV node.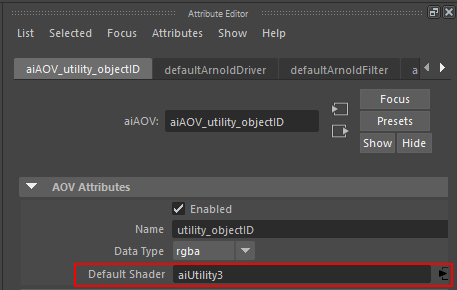 ID
This AOV outputs a different color per element. Refer here to know how to setup an ID pass on the MtoA side. Several element modes are available through the Color Mode attribute of the MtoA Utility shader. The way the Crowd Characters will be rendered in the Object ID pass can be set through the Render Proxy.

Attributes of the MtoA Utility shader
MotionVector
This AOV outputs the surface velocity. To enable it, you need to set the Shutter Start and the Shutter End of the rendering camera to 0. and to enable the motion blur in the Render Proxy but not in the Arnold Render Settings: