Using Blend Shapes
If using Maya 2018 or above, please check the following
Known Issue
with blendshapes.
1. Define the blend shapes in the Character File (.gcha).
When the skeleton is loaded in the
Character Maker
, it automatically detects the blend shapes and list them under the Blend Shapes Panel of the
Skeleton Tab
. If you want to manually update the list, select the blend shape node in maya and click the + button next to the tab. Make sure that the same blenshape nodes have the same name when the Character is exported as a
Geometry File
.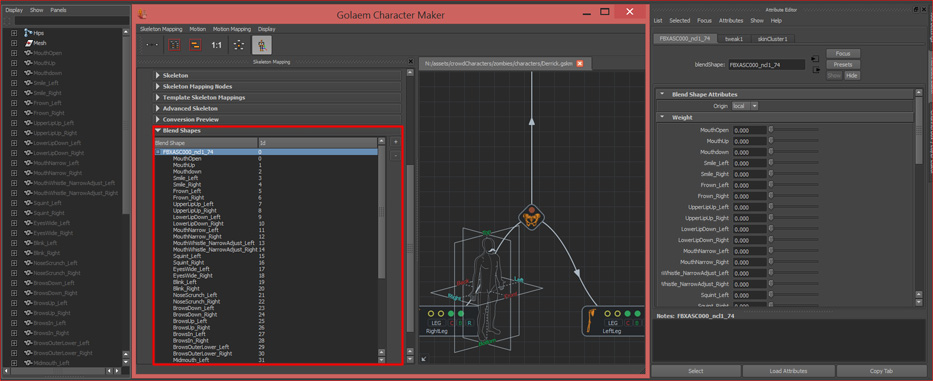 2. Save the blend shape animations in a Motion File (.gmo)
Use the Character File created at step 1 to export your animation. The animated blend shapes will be automatically saved when the motion is saved from the
Motion Tab
. Make sure that the blenshape nodes in the animation have the same name than the one in the Character File.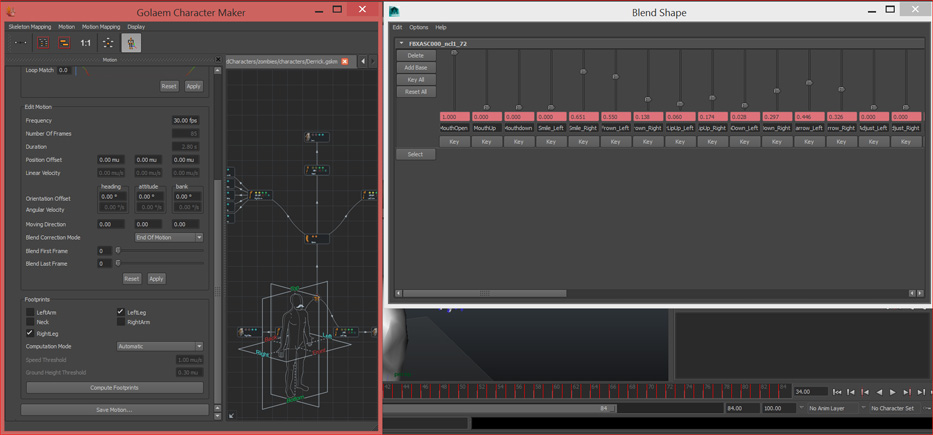 3. Generate blend shape mapping file (.gmm)
This step is only required if you want to replay the blend shapes animations (.gmo) on a Character different than the one it was used as source (.gcha). The blend shape mapping found in the
Motion Mapping Tab
allows to map the blend shapes of the character currently loaded in the Character Maker to the ones in the selected Reference motion.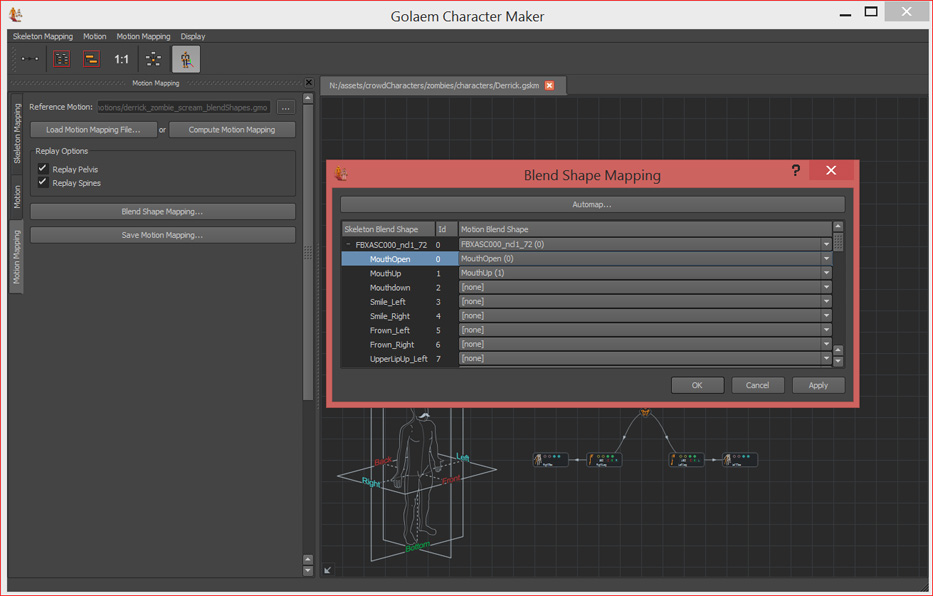 4. Verify the Motion File (.gmo) in the Motion Clip Preview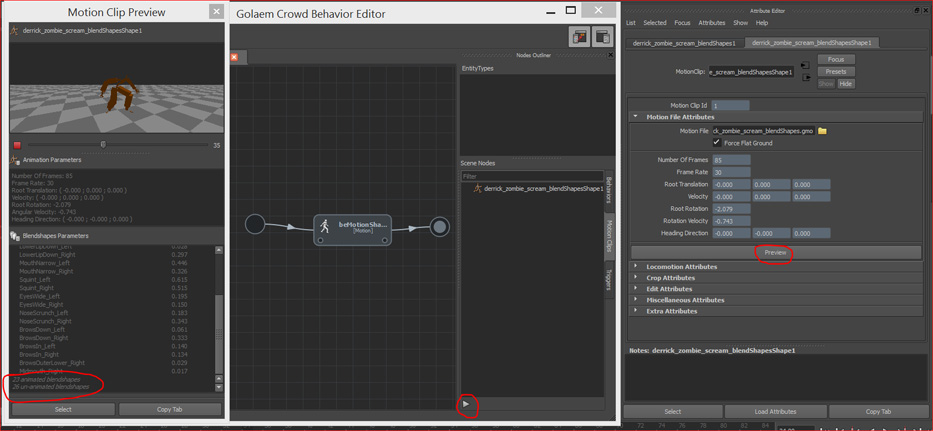 5. Make a Simulation
One all the files have been created, they can be used in a Simulation. The result of the blend shape animation can be seen when using the Render Previz Display Mode of the
Entity Type
.
However, note that for performance considerations, only up to 14 blend shapes will be visible in the viewport (see details
here
). Obviously, all blend shapes will be visible in the render.