Maya crashed, what can I do?
Suddenly your scene crashes and you don't know what happened. Thus, you can enable Golaem Crash report:
1.Open the Golaem Menu / Settings Menu. Enable the Crash Report and note where the Crash Report File Directory is located.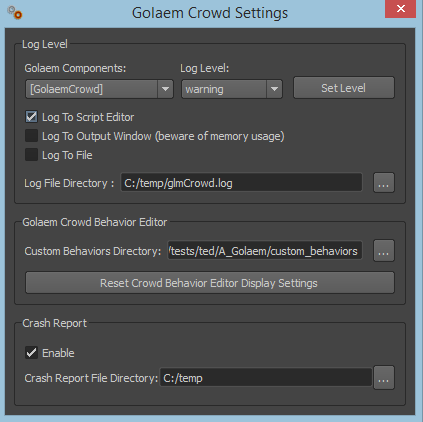 2. Reproduce the crash once again, a .dmp file will be written at the specified directory. You may now send it to your favorite support team. Dmp files contain information that only the Golaem team can read and does not store anything related to the scene.