Why is the ground adaptation mode not working (as expected) ?
The ground adaptation mode is configured by the Ground Adaptation behavior, but it also depends on a number of other things that can be summed up by the following chart: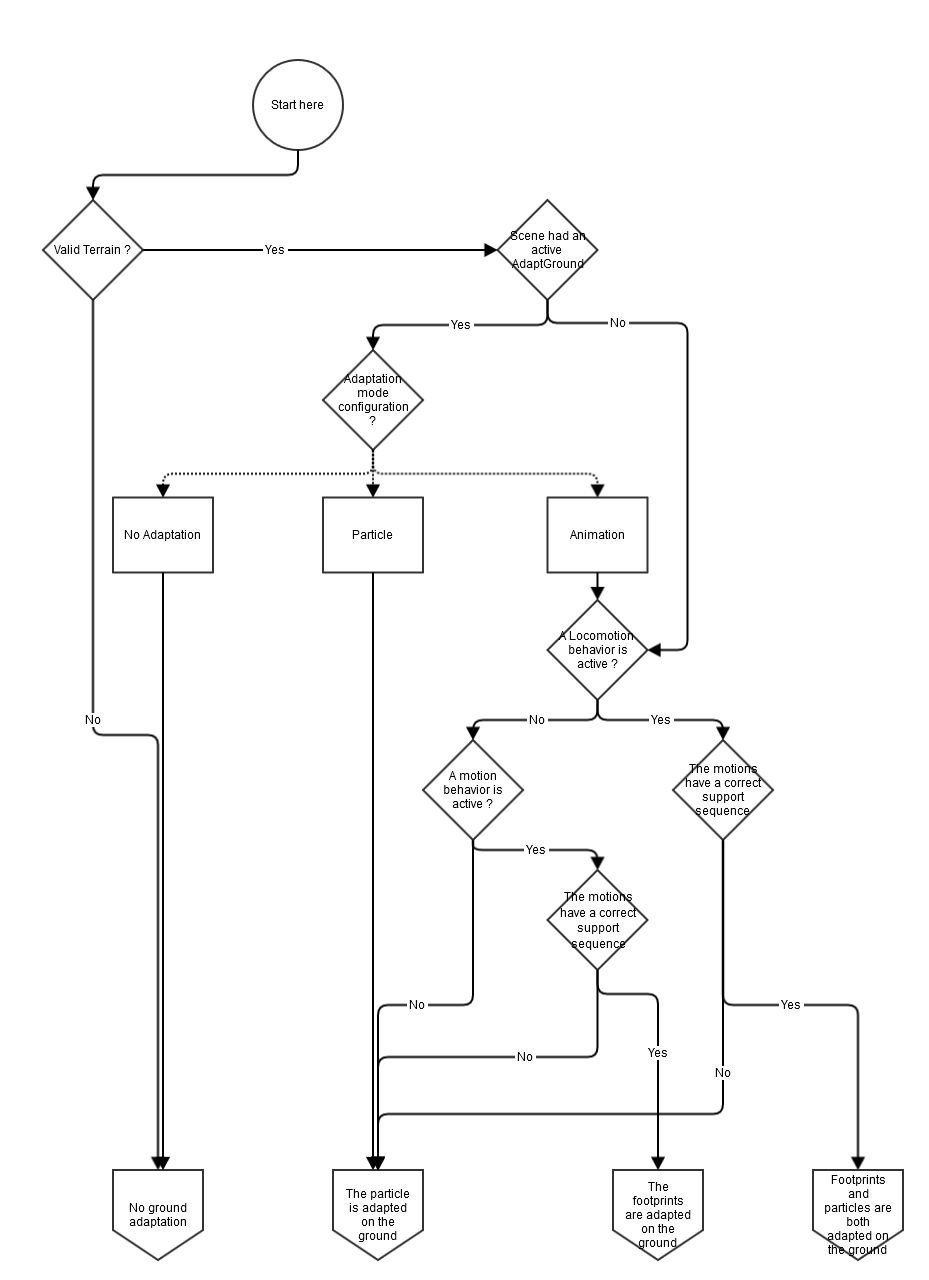 So to make sure the ground adaptation behave the way you need, please check that your scene is configured in a way that allows to use the desired ground adaptation mode.
Notice that when using skeleton overrides, it's important that each leg node in the character maker is correctly labeled as a leg.